Kamikaze Shot Recipe
Vodka, Triple Sec, Lime Juice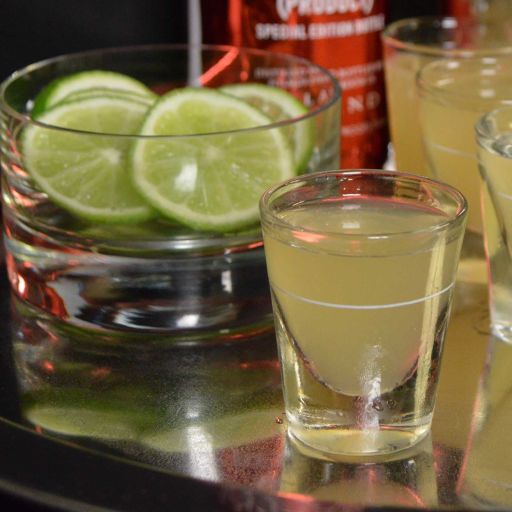 The Kamikaze Shot is a fairly low-alcohol, shooter version of the Kamikaze cocktail, which is itself more or less just a Margarita made with vodka instead of tequila. Triple sec and lime juice (we always recommend fresh-squeezed) round out this recipe, giving it a soft, citrusy profile that's pretty much always a crowd-pleaser. The Kamikaze Shot is a simple drink, but that simplicity keeps it from slipping into "gross nightclub shooter" territory.
That said, it doesn't seem like there's much reason for the Kamikaze Shot to exist. Perhaps it's just a remnant of the prevailing trends in its heyday, but it works much better as a cocktail, providing a better balance of flavors and greater volume. Plus, you get to sip it rather than knocking it all back in one go (and if you're looking to get drunk quickly, there are much more efficient ways to do it). But, if you're going to make a shooter, the Kamikaze Shot ain't a bad one at all.
Kamikaze Shot Ingredients
| | | |
| --- | --- | --- |
| | | 1 oz vodka |
| | | 0.5 oz triple sec |
| | | 0.5 oz fresh lime juice |
How to make a Kamikaze Shot
Add all ingredients to a cocktail shaker with ice and shake until chilled.
Strain into a shot glass an serve.