Lemon Drop Recipe
Vodka, Triple Sec, Simple Syrup, Lemon Juice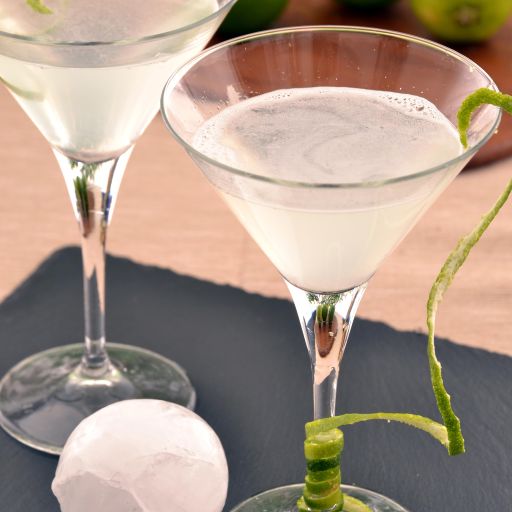 The Lemon Drop cocktail (sometimes known as a Lemon Drop Martini, but that's pretty misleading since it doesn't have much to do with a Martini) is a sweet, citrusy drink that's loosely based on the classic Sidecar.
Be sure to squeeze the lemon juice fresh, and if you want to class it up a bit you can use Cointreau instead of a cheaper triple sec. You also don't need to rim the glass with sugar if you want a less overly-sweet drink, but hey, half the fun is having the Lemon Drop for dessert.
This cocktail may also be known as
Lemon Drop Martini
.
Lemon Drop Ingredients
| | | |
| --- | --- | --- |
| | | 2 oz vodka |
| | | 0.5 oz triple sec |
| | | 1 oz simple syrup |
| | | 1 oz fresh-squeezed lemon juice |
| | | Sugar and lemon twist for garnish |
How to make a Lemon Drop
Coat the rim of a chilled cocktail glass with sugar.
Add all ingredients to a cocktail shaker with ice and shake until chilled.
Strain into the chilled cocktail glass.
Garnish with a lemon twist and serve.