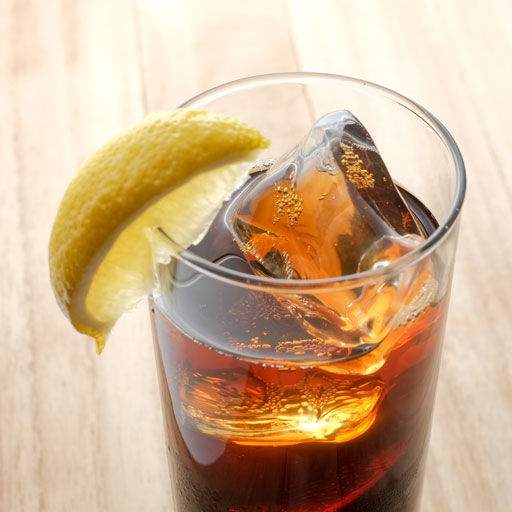 With only two ingredients, the Rum and Coke is an incredibly simple drink, but it's a pretty delicious combination. Many rums (particularly dark rums or spiced rums) already have a cola-esque character to them, so the flavors are complimentary by nature. Note that if you add a lime, you've actually made a Cuba Libre (the distinction is minor, but it's fun trivia if you're into that kind of thing).
Preparation: How to make a Rum and Coke
Add rum into a Highball glass filled with ice.
Fill with Coke and serve.